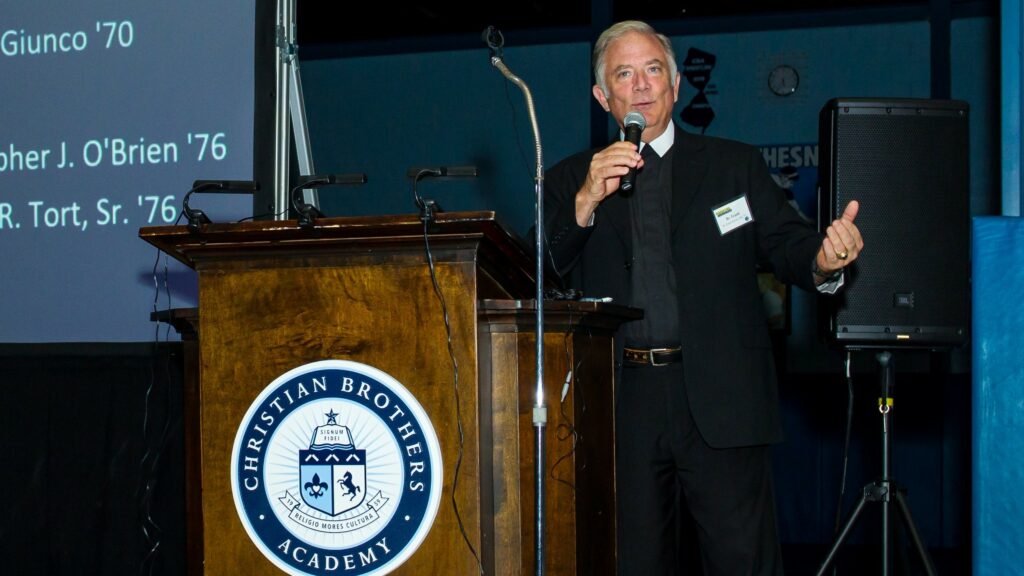 The CBA Advancement Office is pleased to announce that the Forever CBA: Securing Our Mission campaign has now raised over $10.6 million towards its $12 million goal. Established to fund a number of capital projects and build upon its endowment program, the campaign recently received building approvals from the Middletown Planning Board that will allow for construction to begin later this year.
To better inform the CBA community on the many exciting programs and projects coming to campus soon, Brother Frank invites all CBA parents to join him for special grade level online informational presentations.
Brother Frank will be joined by Principal Ross Fales, Athletic Director Mike Mazzaccaro and Director of Advancement Bill Attardi to help explain in detail the projects and programs that are included in this campaign. The presenters will conclude the night with a question & answer session about the topics discussed and plans moving forward.
There are two opportunities per grade level to attend the presentation. You can register for either of the appropriate dates through the buttons below. 
Freshmen: Watch February Recording || Senior: February 23rd and March 3rd
Sophomore: March 9th and March 23rd || Junior: April 13th and April 20th