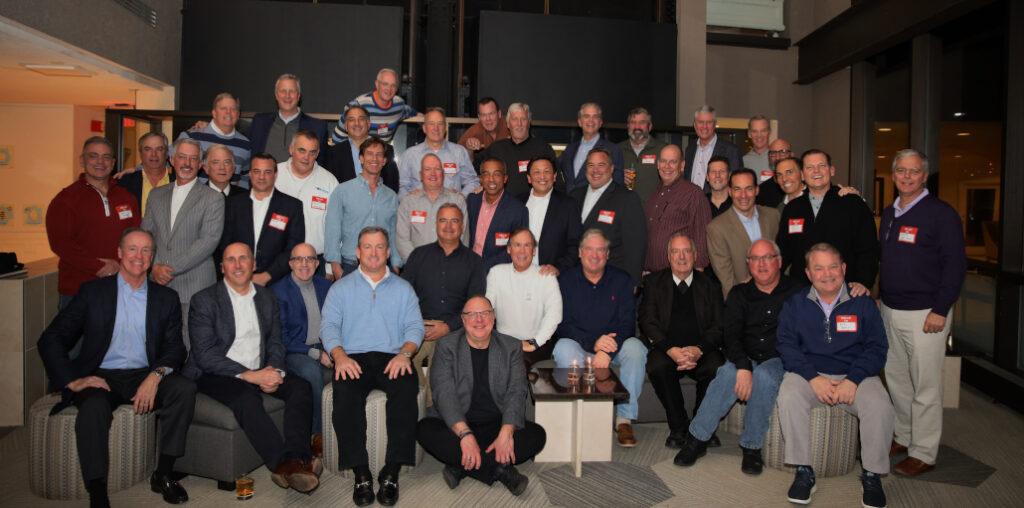 Almost 350 years ago, St. John Baptist de La Salle founded the Brothers of the Christian Schools with one mission in mind: to provide a human and Christian education to the young especially the poor of Reims, France.

With the founding of Christian Brothers Academy in 1959, the Brothers expanded their mission to Lincroft and the greater Jersey Shore area. CBA is committed to providing a Lasallian education complete with rigorous academic inquiry, an atmosphere which promotes self-discipline, and a competitive ethos that fosters a quest for that "personal best."

For decades, CBA benefitted from having a "living" endowment in the form of the Brothers to keep tuition affordable for all families. As CBA brought on more lay men and women to the faculty, the cost to run the school has increased.

Now, the Academy calls upon its 11,500 alumni to help the Brothers shoulder their mission and continue the proud tradition of CBA. With this in mind, Br. Frank Byrne '75 will be launching the Class Endowed Scholarship Program to expand upon the 80 existing endowments. This exciting initiative will be a focus in 2021 as a part of the ongoing Forever CBA: Securing Our Mission Campaign. By expanding upon the school's strong endowment, CBA will continue to be in a position where institutional values and priorities, rather than external pressures, guide decision-making.

This program aims to create an endowed scholarship from each of the 57 graduating classes in honor of La Salle and his mission. All alumni are asked to support their class's scholarship by raising $25,000 to establish an endowment that will eventually cover the full tuition of an Academy man. Creating these scholarships establishes a permanent legacy of support from our alumni for the future generations of Academy students.

Every alumnus can attest to the power that CBA – and its unparalleled traditions – has for a young man. A scholarship program like this will make the impossible, possible for a highly-motivated student who aspires to an education that is beyond the reach of his family's financial capacity. This program will ensure that a CBA education means as much tomorrow, and 50 years from now, as it does in 2020 and when each of our alumni walked the Academy halls.

The CBA Advancement Office will share more information, as well as opportunities to participate, as the launch of this program in the coming months. If you have any questions, please contact Thomas Ferro '13 at tferro@cbalincroftnj.org or 732-747-1959 ext. 229.