O'SHEA-MARTIN TENNIS PAVILION AT THE
 SULLIVAN COURTS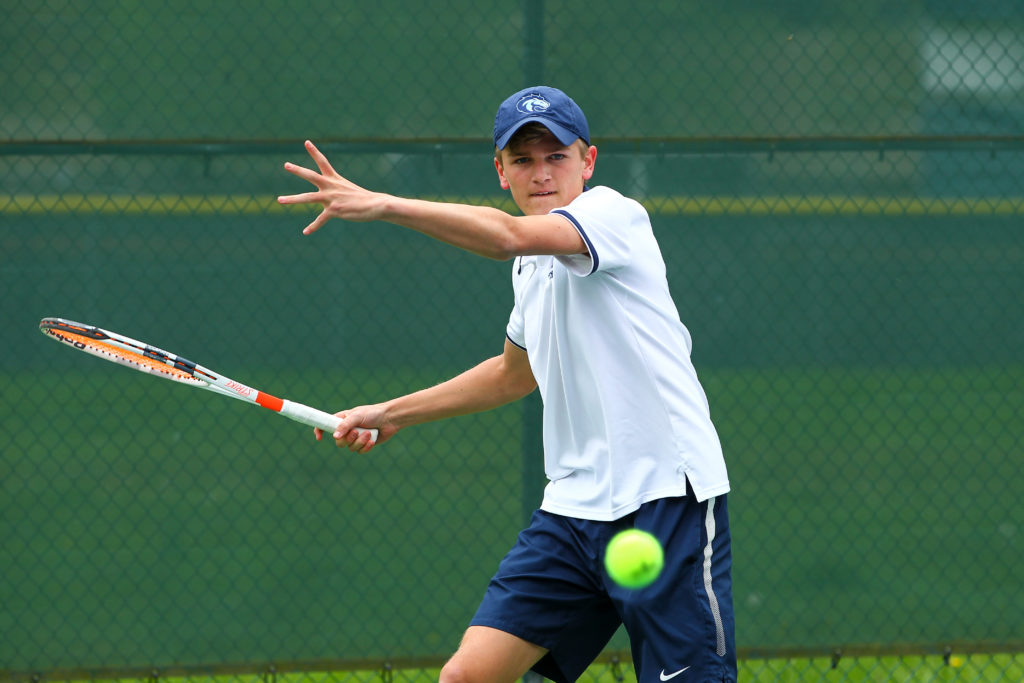 The Colts Tennis team has a storied history, beginning with CBA's first individual state champion, Jerry Brown'64, and continuing by ranking annually among the top ten in New Jersey.
Our current coach, Courter Smith, is a NJSIAA Coaches Hall of Fame inductee and CBA has the most state championships of any program in the state. In the past few years, the Colts tennis team took home division, county, and state sectional titles.
Named in honor of CBA tennis coaching legends, John O'Shea and Br. Patrick Martin, the new pavilion features a record board, shaded benches and Adirondack chairs for spectators, and dedicated parking area. A mid-court platform provides parents, teammates and friends a unique viewing experience like nowhere else in the Shore Conference. The Sullivan Courts has been resurfaced and fitted with new wind screens to ensure the best conditions for our team.