TENNIS COURTS AND PAVILION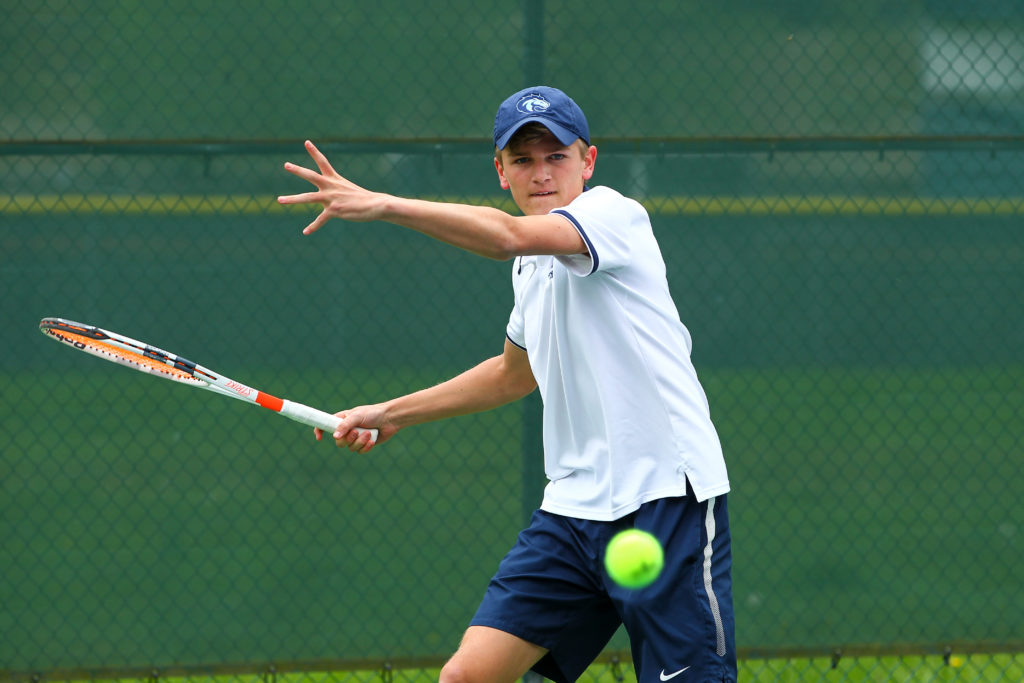 The Colts Tennis team has a storied history, beginning with CBA's first individual state champion, Jerry Brown'64, and continuing by ranking annually among the top ten in New Jersey.
Our current coach, Courter Smith, is a NJSIAA Coaches Hall of Fame inductee and CBA has the most state championships of any program in the state. In the past few years, the Colts tennis team took home division, county, and state sectional titles.
To continue this winning tradition, we must have facilities that better serve and represent our distinguished Tennis team. A new pavilion on the north end of the courts will provide shaded benches for players and spectators. The entire renovated facility—estimated to cost $500,000— includes wind-screening, a mid-court viewing platform, a new record board, practice wall, and parking area.