THE THOMAS J. HEATH ROUND BARN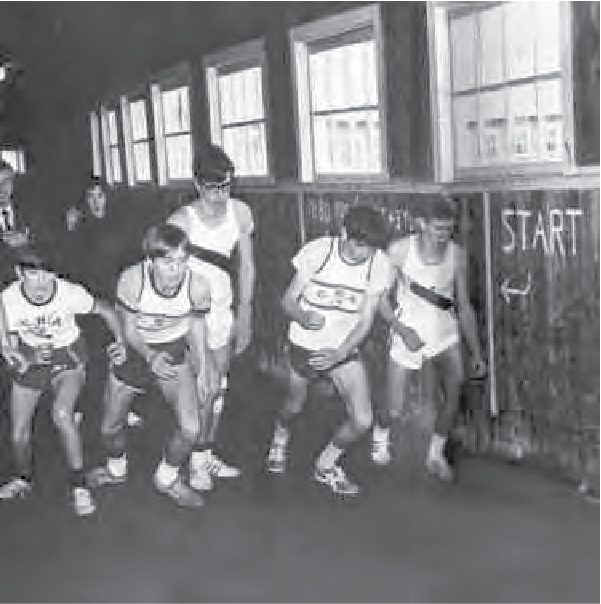 Built in the 1930s as an all-weather equine training facility, the Round Barn is a beloved, but aging icon. For decades, it has served as the practice facility for our nationally-ranked Track & Field programs. The most practical approach is to replace the existing structure with a new building, in the same footprint and finished to resemble the historic structure.
It will include a synthetic track floor, energy-efficient lighting, radiant heat and roof ventilation, a multipurpose practice infield, and restroom facilities. The total amount needed to complete this project is $2.2 million. You can view the Round Barn Naming Opportunities here.
Join CBA Alumni in Honoring Coach Heath
Chris O'Brien '76 and Jack Surgent '76  are co-chairs of the Heath Round Barn Cabinet and track athletes who spent their formative years at CBA training in the Round Barn. Instrumental to instigating the winning streak in 1974 under Coach Heath, Chris and Jack hope to raise $750,000 to name the New Round Barn in honor of Tom Heath. Chris and Jack have each committed $100,000 as a challenge to CBA track athletes. They ask you to join them in their commitment to revitalizing the Round Barn so a new generation of track stars can enjoy their formative years in a beautiful new space and carry on the Colts Track legacy.
Architect Renderings