FACULTY AND PROGRAM ENDOWMENT
The Academy would be nothing without the dedicated faculty and exceptional programming that make "the Academy experience" life-changing for so many students.
Faculty Endowments
As we seek to recruit and retain faculty who bring the Academy experience to life, we must continue to invest in our teachers. This can come in the form of recognition through an endowed chair and by promoting teachers through professional development.
Creating endowed positions for CBA faculty will provide a strong avenue for recognizing faculty leadership while advancing our internal standards of excellence in education.
CONTINUING EDUCATION PROGRAM
As we seek to recruit accomplished and diverse young teachers, an endowed Faculty Continuing Education fund can help attract and retain educators who want to pursue advanced, specialized training.

Program Endowments
Extracurricular, co-curricular and service programming at CBA are some of the most important experiences our young men have while at the Academy. Friendships are made, interests are pursued, and personal growth is fostered.
Launched by Brother Ralph Montedoro, CBA brothers are immersed in Lasallian values of Faith, Service and Community.

Service Immersion
Students are encouraged to complete an off-campus service experience. The result is universally transformational for those who participate. In providing service to vulnerable communities—De La Salle Blackfoot School in Montana, Romero Center in Camden, Homestead migrant worker's camp in Florida—Academy men put their faith into action. Students usually contribute a fee for the trip, while the Academy underwrites a significant portion of the costs. As we strive to include a more diverse student body, as well as have the resources for meaningful trips, we intend to establish an endowed fund that will make sure this program goes on forever.
Retreats
From first year to last, Academy men are required to attend community-building retreats that allow them to step back from day-to-day concerns and focus on developing their faith. Along the way they are introduced to the teachings of De La Salle and prepared for Christian manhood in society. An endowed program fund will ensure that this fundamental element of the Academy experience is available for students in the years ahead.
Christian Service
Directed for many years by Brother Joseph Miggins, the Christian Service Program inspires Academy men to become life-long leaders through service for others, expanding each student's perspective of the world.
To graduate, Academy men are required to complete a minimum of 50 hours of service to the less fortunate. Many serve at the Special Olympics, Habitat for Humanity, community soup kitchens, and local CCD programs.
There are costs associated with the Christian Service Program, such as transportation and collateral materials. While participation is required to graduate, we are mindful that service opportunities are limited for students who may not be able to afford the expenses entailed. That is why we hope to endow the program. This will enable us to fully live out our Lasallian values by providing service to the outside community while supporting our students.
These days, students study robotics using curriculum designed by Carnegie Mellon University, and work with advanced circuitry and cutting-edge software. While the future remains unknown, it will undoubtedly require flexible technological resources that can be updated and replenished to keep pace with change.
Christian Brothers Academy aims to establish an endowment for materials and equipment that will continue to put our students at the forefront of technology and engineering.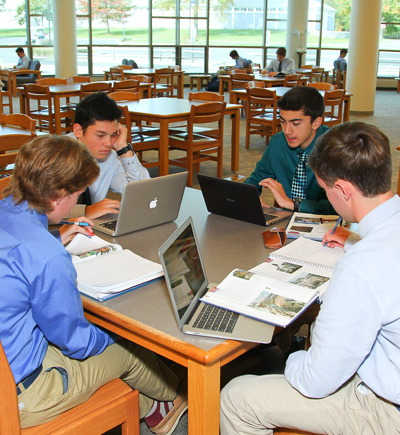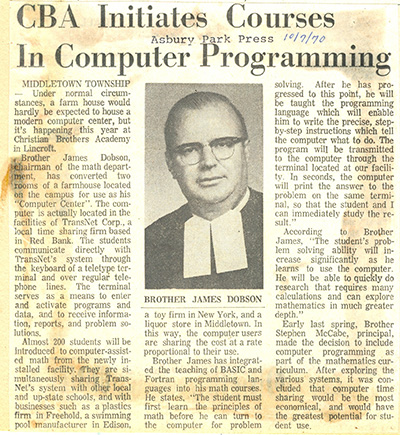 In 1970, Brother James Dobson converted two rooms in Benilde Hall into a computer center well before the age of the personal computer, to teach BASIC and Fortran programming.
Theater and music are integral parts of both our academic and co-curricular life: from Pegasus Production Company to the Pipes and Drums Band and Jazz Ensemble. In addition to enriching cultural appreciation, these programs create an environment in which students are free to explore, grow in confidence, and engage with interests that may shape the trajectory of their future. These programs also serve as an integral part of the Academy experience and allow CBA to attract students with varied interests.
As we plan for the future of these programs, we envision the need for endowed funds that might provide:
Salary for a full-time music teacher
Resources for the purchase, repair and replacement of musical instruments
Theater expenses, such as lighting equipment and set production materials
Travel and lodging to make it possible for students to participate in competitions and enrichment programs.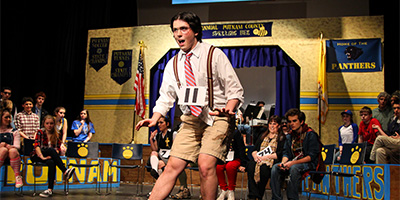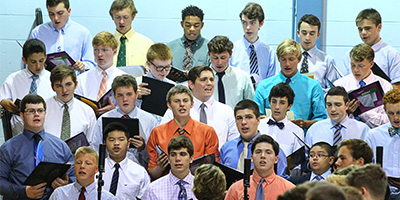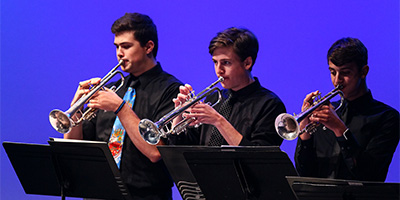 The cost to support high school teams and athlete expenses has risen exponentially. While annual gifts bolster the Athletic Department budget year-to-year, endowed funds are crucial for the program's long-term support and success. Endowed funds enable donors to support Colts Athletics in perpetuity.
Program Endowments
Athletic program endowments can be created to support a specific sport or the Colts program overall. Endowed funds, in name of a donor, coach, athlete or other honoree, will ensure there are resources for everything from equipment to postseason and invitational travel, to the everyday expenses of an active athletics program.
Coaching Endowments
CBA's renowned coaches are dedicated teachers and mentors who support student achievement on and beyond the playing field—part of the holistic Lasallian educational approach. Endowed funds may be created for head coaching positions for any CBA sport.