ACADEMIC AND CAMPUS LIFE FACILITIES
Some of the most memorable buildings on campus date back to the early decades of the 20th century, when the present-day Christian Brothers Academy property was part of the renowned Greentree Stable. When the Academy opened in 1959, enrollment was 142 freshmen students.
As our tradition has grown, so too has enrollment with about 900 total students today. It is imperative that we upgrade campus to accommodate our 21st century CBA community.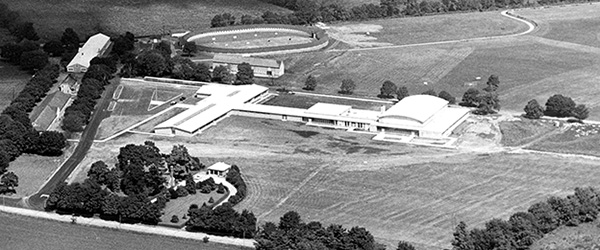 Food Court
Built in 1961, the CBA cafeteria was originally constructed to serve a much smaller population than the school enjoys today. This produces increasingly difficult scheduling challenges, with lunch periods occurring over the entirety of the school day. We plan to update this communal space with a food court better-suited for our student community.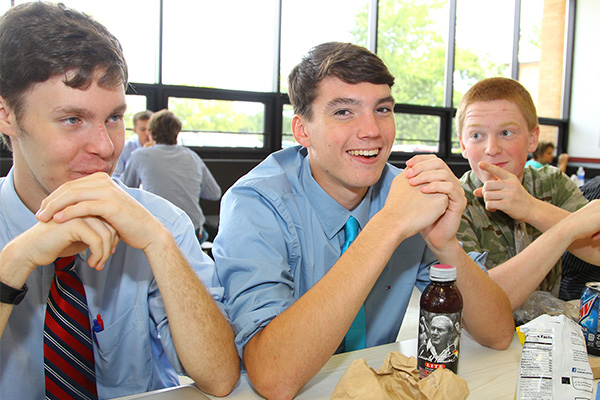 McKenna Hall
Built in the 1930s and serving many purposes over the years, McKenna Hall now requires a complete overhaul. Our goal is to update the space to be the hub of our growing science, technology, engineering and math (STEM) program to include a more functional multi-purpose space for STEM.
Currently, we offer more than 20 STEM courses. In order to stay competitive in the global marketplace and provide our students with cutting edge technology that challenges them, our goal is to create a space that will accommodate current and future courses and programs. The new $1 million structure will replicate the grey siding and white trim of the historic hall.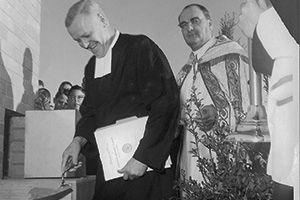 Brother Bernard McKenna, FSC, is remembered as Christian Brothers Academy's first principal and honored by the hall in his name.
Benilde Hall
Named for Benildus Romançon, the first Lasallian Christian Brother to be canonized, we intend to replace the structure with a hospitable, flexible
space for our loyal Alumni Association, Mothers' Club and Fathers' Club.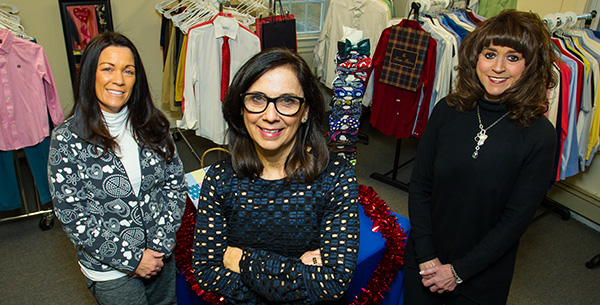 Among its many activities, the Mothers' Club manages a thrift shop, repurposing CBA gear, providing discounted gear for sale, and raising funds for the Academy.