ACADEMIC AND CAMPUS LIFE FACILITIES
Some of the most memorable buildings on campus date back to the early decades of the 20th century, when the present-day Christian Brothers Academy property was part of the renowned Greentree Stable. When the Academy opened in 1959, enrollment was 142 freshmen students.
As our tradition has grown, so too has enrollment with about 900 total students today. It is imperative that we upgrade campus to accommodate our 21st century CBA community.You can see the projected campus layout below.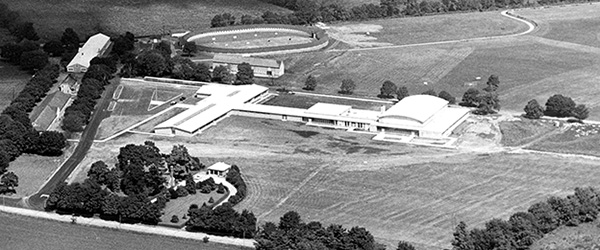 Benilde Hall
Like many structures on our campus, Benilde Hall is a relic of the campus' horse farm origins. With a series of makeshift re-configurations, the building has served many different purposes for the Academy in the past 60 years.
Benilde Hall will be rebuilt in the same style as the original farm building, but will now house thoughtfully designed, dedicated suites for the Admissions Office and the Business Office.  Both the Admissions and Business offices have long outgrown their present office space, and their new quarters in Benilde will put them directly opposite the school's main entrance, the most convenient location for parents and prospective families.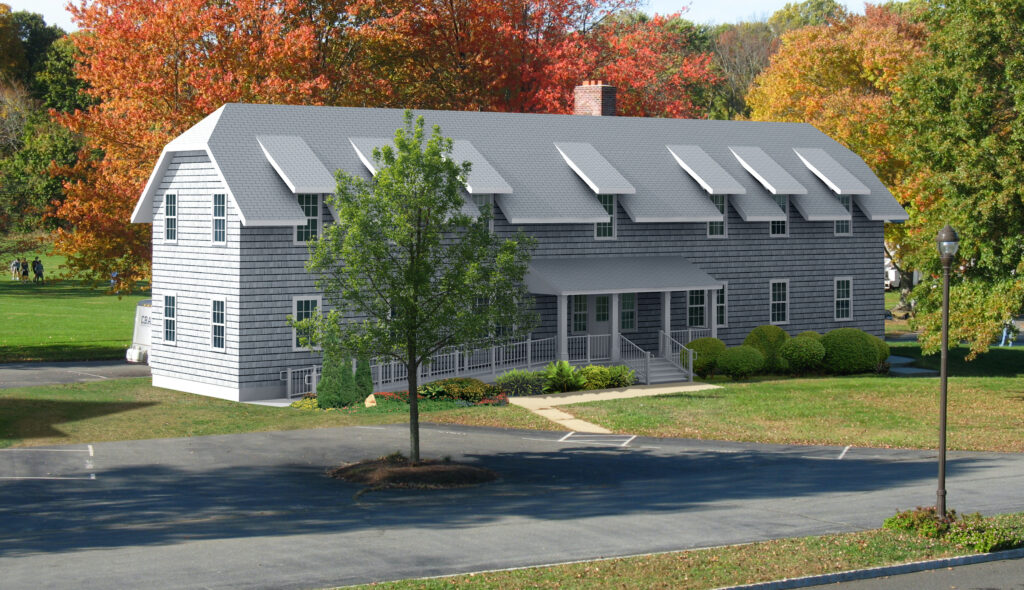 Named for Benildus Romançon, the first Lasallian Christian Brother to be canonized, we intend to replace the structure with a hospitable space for Admissions and Business offices.
The Brother Frank Byrne Dining Hall
Built in 1961, the CBA cafeteria was originally constructed to serve a much smaller population than the school enjoys today. We are excited to announce the expansion and renovation of the cafeteria to become the Brother Frank Byrne Dining Hall. Read more here!