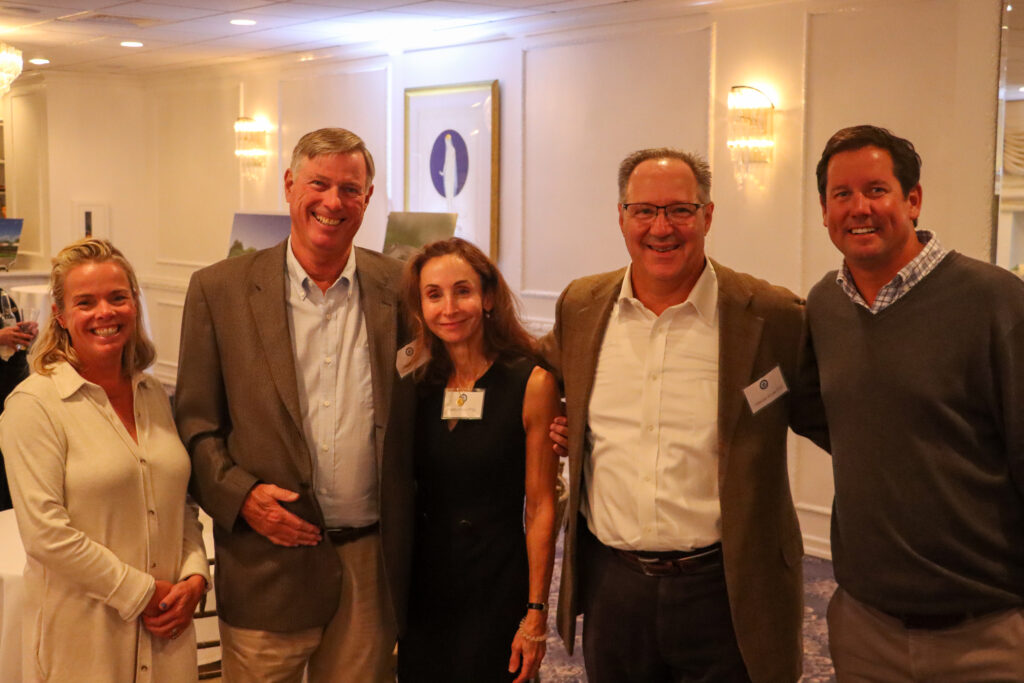 Ensuring the future of the education that has given so much to their sons.
That is the mission of the Forever CBA Parents Council, which was developed in the spring of 2020 to grow parent participation in the capital campaign.
"Steadfast support from CBA families has enabled the Academy to flourish and grow since its inception in 1959," said Trish Hansen, chair of the Parents Council. "Planned upgrades to the school and campus will help put CBA in position to educate students for the next 62 years. Volunteering as a campaign parent council member has been quite rewarding, and my husband Mark and I are proud donors to Forever CBA."
Hansen and the Parents Council hosted a reception on October 21 at The Breakers to continue the momentum they have gained over the past year and a half. To date, the Parents Council has raised over $350,000 for the capital campaign.
The evening was sponsored by Joe and Andrea Scardino P'19 & '22, owners of The Breakers, and George and Cathy Kruse P'22, which a number of current and past parents to the historic Spring Lake hotel. Attendees heard from Interim President Br. Tom Gerrow on the construction progress, Principal Ross Fales on early school year success, and Board Vice Chairman Jack Kelly on the ongoing presidential search.
"It was such a pleasure to be a part of a gathering of so many who love CBA and want to do whatever they can to ensure it's future," Cathy Kruse said. "That desire to pay forward what the school has given our families is our beautiful shared commitment."
The 13-member Parents Council is planning more of these gatherings throughout this school year.